❝To have another language is to possess a second soul.❞
‒Charlemagne






​

Contact Information:
tdrees@st-annes.org
cell: 303-437-6537
(please text after school)Welcome to Mrs. Drees' Spanish Class!

​

Take a look around this website for resources, links, homework, cultural information, and more.

---
---
What is OWL and why are we using it?

The middle school world language program is now using the "Organic World Language", or OWL, methodology in its classes. Click below to learn more about this immersion program.

What is my proficiency level?

It can be difficult to figure out just where your language level is. Click below to take a look at the descriptions and get a better understanding of how we're grading.

How can I practice outside of class?

Students often want to practice Spanish outside the classroom but aren't necessarily ready to carry on full conversations. Click below to discover some ideas for day-to-day reinforcement.
Powered by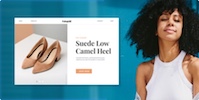 Create your own unique website with customizable templates.